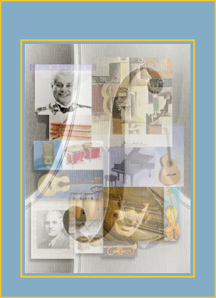 Cristóbal Díaz-Ayala
Born:
June 20, 1930; Havana, Cuba
Education:
Journalism School; Havana in 1952 BA Social Sciences; University of Havana, Havana, Cuba 1953. JD, Law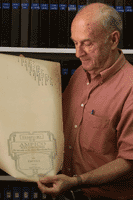 School, University of Havana, Havana, Cuba 1953. Admitted to the Bar, Puerto Rico, 1966.
Radio and TV:
Producer and host of CUBANACAN, weekly radio program, 1979-1992; WIPR, WEUC and WRTU radio stations. Guest appearances and panelist in radio and TV programs in Puerto Rico and other countries.
Awards and Honors:
1981, 1985-1986 and 1988-1989 - INTRE Award, from Instituto Teleradial de Puerto Rico, for Cubanacan Radio Program.
1994 - Festival del Caribe Medal, Cartagena, Colombia.
1994 - ARSC Award to Discografia de la Musica Cubana. (Association for Recorded Sound Collectors) for best research in the field of recorded folk or ethnic music.
2009 - ARSC Lifetime Achievement Award in recognition of a life's work in recorded sound research and publication.