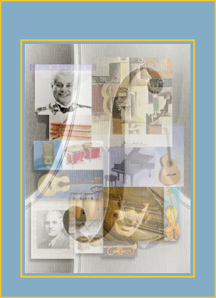 FIU's Green Library hosts the world's best Cuban music collection. The entire collection has approximately 150,000 items that span the history of popular Cuban and other Latin Music. Valued at over one million dollars, the collection features 45,000 LPS; 15,000 78 rpms; 4,500 cassettes containing radio interviews with composers, radio programs, music, and other materials; 5,000 pieces of sheet music; 3,000 books; and thousands of CDs, photographs, videocassettes and paper files. Among the collection's rarest items are recordings made in pre-revolutionary Cuba.
This collection is a donation by Cristobal Diaz Ayala, author of the definitive book on Cuban music and producer of recent CD boxed set 100 Cuban Songs of the Millennium.

Mission

The Collection meets and supports the mission of the University and the Library in its teaching,community, and cultural interests. It is our responsibility to maintain and support the collection in its continued development; to promote its use in the scholarly community; and to implement new and evolving technologies.
In concert with the Cuban Research Institute (CRI), the library sponsors a scholar research Travel Grant.
Databases are being created, added to, and updated on a regular basis
Recordings and other materials are being added by way of other donations and by bidding on auctions